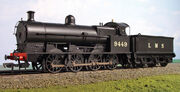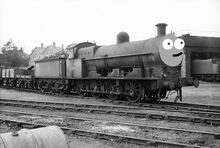 David is a helpful 0-8-0 tender engine who wants to prove himself useful. Murdoch thinks he's a bug at times, but David has struck a close friendship with Henry and Molly, and seems to idolize Hank as his hero. He is based on LMS Super D. He is painted black. His friends are Henry, Molly and Edward. His enemy was Murdoch. He works on Edward's branchline.
Ad blocker interference detected!
Wikia is a free-to-use site that makes money from advertising. We have a modified experience for viewers using ad blockers

Wikia is not accessible if you've made further modifications. Remove the custom ad blocker rule(s) and the page will load as expected.